How To Buy A Mattress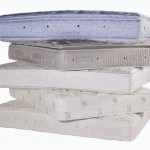 Mattresses: Another big choice in the sleep department, your mattress is what determines how your body is kept comfortable during sleep and how well you will rise and function during your daily activities. A mattress should be inviting, promising comfort and relaxation and enhancing an environment of peace and tranquility.
A mattress usually lasts up to ten years though people keep it for longer. Once you feel those sags, lumps and depressions you know your mattress has had it. Ensure that your mattress reduces pressure, enhances support and provides proper spinal alignment.
Take into consideration your shoulders, hips, and spinal column and make sure they are properly supported when you move into your sleeping posture.
The rudiments of choosing a mattress:
We encourage you to allow enough time to explore the various types of mattresses in the market, put aside an entire day if you can, we cannot reiterate enough how important this decision is and how it affects all aspects of your mind and body.
When you get to the store, hop on the mattresses, test it out thoroughly. Imitate your various sleeping postures and ensure you are comfortable. Don't be self-conscious, your salesperson should be accustomed to these tests and should actually suggest that you get on in the first place;
Shop around – You should ideally visit three to four places and make a list ranking your choices before you make a final decision. Make sure that the stores you go to are reputable offering warranties and certificates of authenticity for their products;
Don't pinch the pennies – We know about budgeting and you should exercise restraint in various areas around the house, but with your rest and your body's well-being, treat yourself like a king or queen, it will pay off in the long run. Many reputable stores have payment plans and we suggest you treat this purchase like you would other valuable assets like a car and even your house;
Ensure the store you choose promotes and respects your choices. Do not be rushed, influenced or pressured. There is a difference between providing facts about products and a sales pitch. Do not feel bad to request the manager or supervisor if your salesperson looks ticked off at the amount of time you are taking, they may be paid on commission and have to push volumes to be compensated properly;
Some other useful critical success factors in choosing the right mattress for you include the cushioning, firmness, type of mattress and bed, and size.
Mattress Cushioning: Wool is the best material for layers close to your body as it takes away moisture from your body and keeps you dry as you sleep. A lot of mattress cushioning is made from a blend of cotton polyester on top of polyurethane. This does not perform as well as wool but due to mass production and competitive pricing this is the most popular.
Firmness: The men out there will be nodding at this one. Soft beds are not necessarily the pinnacles of comfort. On the contrary they may lead to extreme back issues and discomfort. Ensure on your mattress checks, that it does not contain any lumps or bumps as well as no depressions or valleys. Ideally look for a compromise between rock hard and pillow soft, the mid-point is usually acceptable to the average person. However, if you require special care for a back issue or additional support, please choose a mattress applicable to your case. Should you need the advice of a chiropractor or physician, get it early before going on your shopping day.

 
Types of mattresses: Mattresses range in types as well. below we have outlined the three more popular ones.
Innerspring Mattresses: These mattresses allow proper circulation of air and give a variety of options on the available coil count. Essentially, the higher the coil count and the thicker the coils, the firmer and more durable the mattress will be.

Polyurethane foam mattresses: Not our top pick as it can make you hot and sweaty while asleep. Also it does not promote the proper filtration of heat away you're your body.

Waterbeds: Some users swear by waterbeds and we are still to be convinced of their long term benefits. You should try to spend a prolonged time on one before making a final decision if it is right for you. This can be done by clarifying the store's return policy fully before any commitment is made.
Size: One of our favourite topics in the mattress department. From the outset we say, the bigger the mattress the better your sleep. There are many times when cuddling is not the order of the night and getting kicked or elbowed is not desirable. Climbing into a bed with space adds to your personal comfort and to your partner as well. If you cannot fit a king-sized mattress into your room, ensure you get the biggest possible. Also get one of those that profess to not disturbing your partner in bed when you toss or vice versa.
var _gaq = _gaq || []; _gaq.push(['_setAccount', 'UA-23027761-1']); _gaq.push(['_trackPageview']);
(function() { var ga = document.createElement('script'); ga.type = 'text/javascript'; ga.async = true; ga.src = ('https:' == document.location.protocol ? 'https://ssl' : 'http://www') + '.google-analytics.com/ga.js'; var s = document.getElementsByTagName('script')[0]; s.parentNode.insertBefore(ga, s); })();