All About Ways To Improve Your Sleep Comfort
Whether sleep challenges you or you travel for work or just need that extra edge to enhance your rest a good sleeping kit is highly recommended.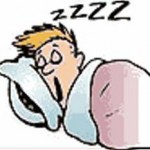 Sold by many stores online or at your local department stores the items contained commonly include the following:
A pair of eye-masks;
A pair of ear-plugs;
A bottle of aromatherapy lotion or lavender spray.
Good kits also may include a CD of relaxing music or natural sounds but if not this is easy to purchase separately either online or at a nearby music store.
There are some good kits being sold on Amazon.com but if shopping online is not your thing then there is nothing to stop you from making up your own little slumber kit.
Go purchase a good total black out eye mask. It should fit comfortably on your face. Ensure it does not squeeze down on you or fall off.
Purchase a pack of these with at least half a dozen. This will ensure you have spares when you are washing a pair or misplace any.
These lotions come in a variety of fragrances. Our favorite is lavender but you choose what suits your preferences the best. Treat your skin well and feel those muscles relax as you apply this lotion. You will feel relaxed and get that deserved good night's sleep.
The fragrance of lavender relaxes your mind leading to relief from stress and this calms your entire body. A light spray of this bottled magic in the night before bed can set the ambiance for the perfect rest.
Combine all of the above with a room set for sleep and you will absolutely enjoy your rest. Remember a good sleep is a combination of a number of things. Make sure the following is in place:
Your room is at a comfortable temperature as it suits your body's needs;

Your room is dark or very dimly lit;
Your

mattress

suits your back and body's requirements (soft, medium or hard);
Follow your

sleep routine

. Wind down, relax, hygiene rituals of oral care, set your alarm and get to bed all at the same time every night.